10-Aug-2023 9:42 AM
10 August 2023
- Synnex Australia and New Zealand chief executive, Kee Ong is set to take on the position of Group chief executive officer for the Synnex headquarters in Taiwan.
Reporting directly to Synnex Group president Evans Tu, Ong will be responsible for the Synnex Groups' business management and product planning with his appointment reflecting on his exceptional leadership and extensive experience within the organisation.
Having successfully led the local business since 2006, Ong who initially joined Mitac International Corporation in 1989 as a software R & D Engineer, later relocated to UK in 1992, where he served as a product manager in Mitac Europe. In 1998, he joined Synnex Australia as head of product management.
Throughout his tenure, Ong has overseen remarkable growth, cultivating distribution channels and developing new business models resulting in an expansion of the market share of Synnex ANZ to cement itself as one of the largest IT services providers in the region.
In March 2018, Synnex Group appointed Ong as the senior vice president of its HQ Planning &
Management Division. In this capacity, he played a key role in the research and development of group's management mechanism and system, encompassing areas such as sales and marketing, supply chain logistics, finance and accounting, risk management and human resources. This appointment provided Ong with a broader, and more comprehensive macroscopic transnational
management perspective, enabling him to drive functional integration and forward-looking leadership.
Ong also spearheaded advancements in automation, and supply chain optimisation with the construction of two major automated logistics centre in Sydney, and the commencement of the new HQ in Melbourne, propelling Synnex Australia to reach unprecedented milestones.
As Synnex ANZ looks towards the future, Arthur Gimisis will be stepping into the role of chief executive officer, reporting to Ong. Gimisis has been with Synnex Australia since 2000, and has headed up the Sales Division as Sales Director since 2010.
During this period, Gimisis has initiated several pivotal initiatives aimed at fostering strong customer relationships, streamlining the Sales organisational structure to focus on customer-oriented strategies, and adapting to evolving customer needs.
Gimisis has been an integral part in driving the growth of the commercial, consumer, and cloud business.
He has also been a driving force in promoting a positive cultural change and effective communication within the company, leading to a more diverse and inclusive workplace.
With his outstanding leadership abilities, strategic visions, and deep industry knowledge, Gimisis makes the perfect fit to spearhead Synnex ANZ. Synnex have full trust in his capability to guide the company towards new heights of accomplishment, building on the foundation of growth and success established by Ong.
Synnex ANZ extend its heartfelt gratitude to Kee Ong as he embarks on this new chapter in his career and looks forward to his continued success in his new position at the Group's headquarters in Taiwan.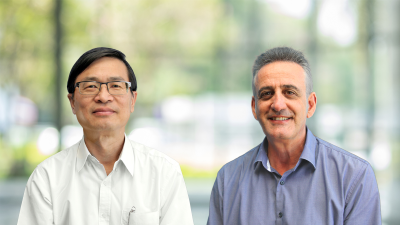 For media enquiries, please contact:
Meghana Dhupar, Head of Human Resources
meghanad@au.synnex-grp.com
| 8540 8802 or 0458 946 766
Media coverage-CRN-
https://www.crn.com.au/news/synnex-anz-chief-kee-ong-leaves-for-group-role-599023?eid=4&edate=20230810&utm_source=20230810&utm_medium=newsletter&utm_campaign=daily_newsletter
ARN-
https://www.arnnet.com.au/article/708297/synnex-promotes-kee-ong-group-lead-arthur-gimisis-takes-over-nz/